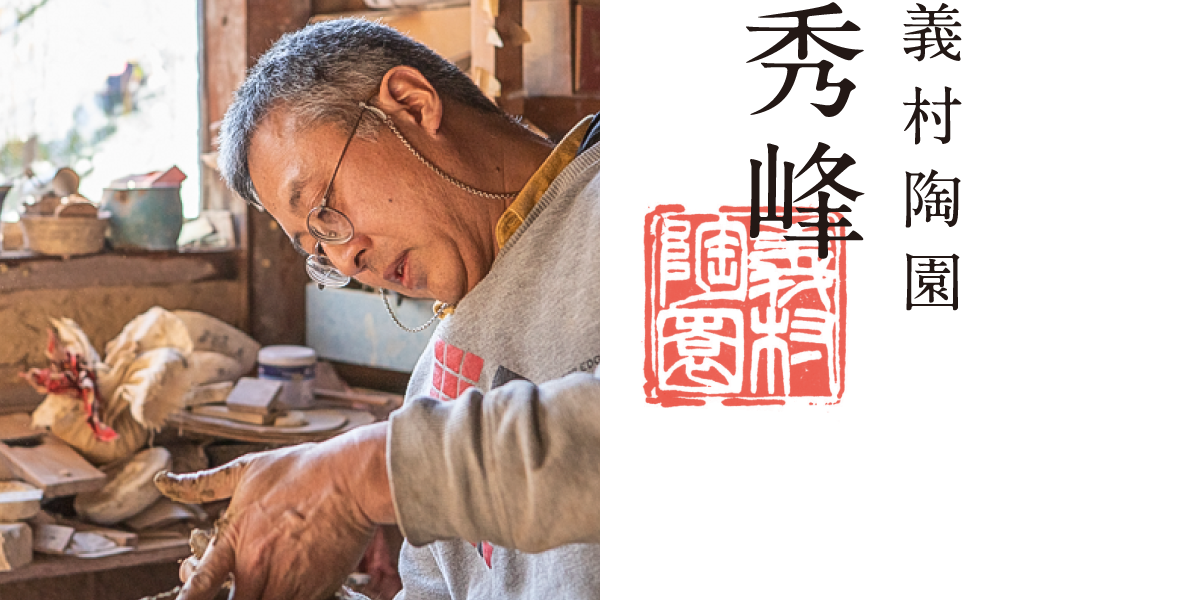 SHUUHOU
(Hidemi Kataoka)
YOSHIMURA TOEN / 5th generation / Founded in 1923
Conscious of harmony between trees and pots, enhancing the artistry of bonsai masters
Studied under his father, a 4th generational potter, SHUUHOU, learned various techniques such as handwork, Coil forming, Thrown, Moulded, and inherited the project.
"Pottery" is one of the technologies that humankind is familiar with for a long time and enriches our lives, and when we can accumulate our own ideas and techniques at the same time as having depth, we are constantly seeking evolution and also daily research.
Trees and pots are important components of bonsai, and assuming the beauty when combined with "tree" is a necessary skill as a maker, but now it is beautiful even if the "pots" alone is used he aims for something beautiful.
We devised glazing methods and firing methods to create bonsai pots with distinctive depth and are liked by enthusiasts pursuing contemporary bonsai and innovative bonsai.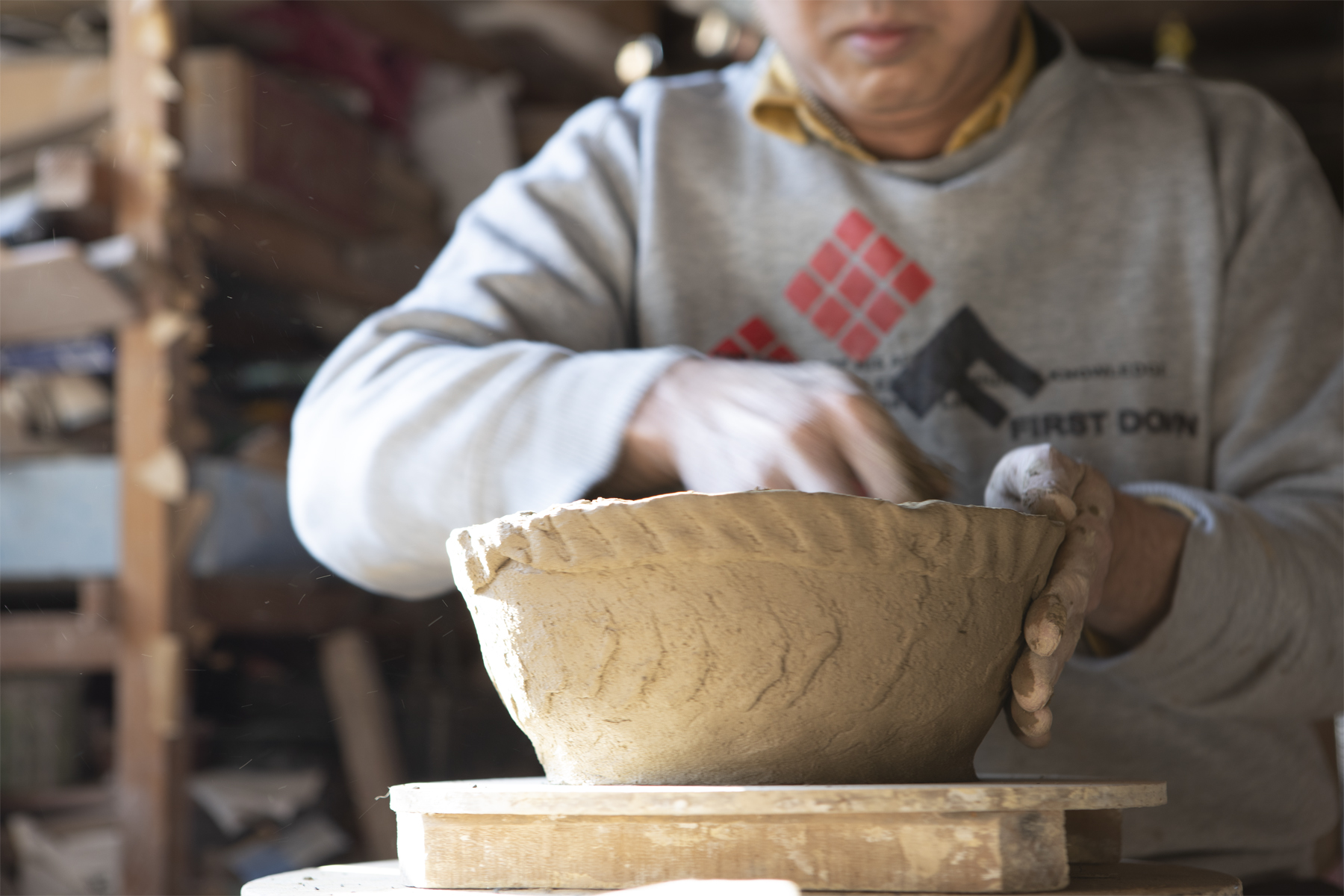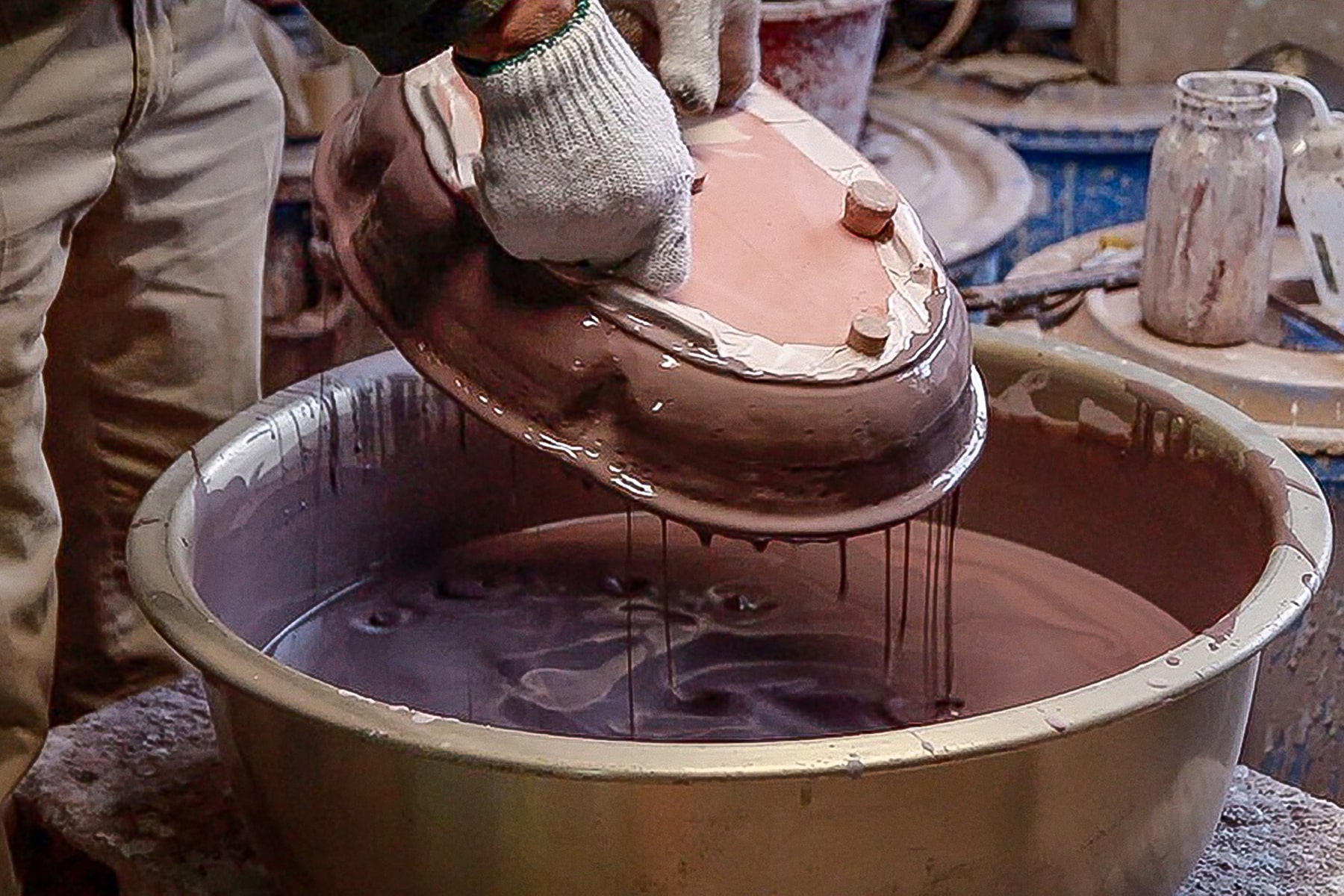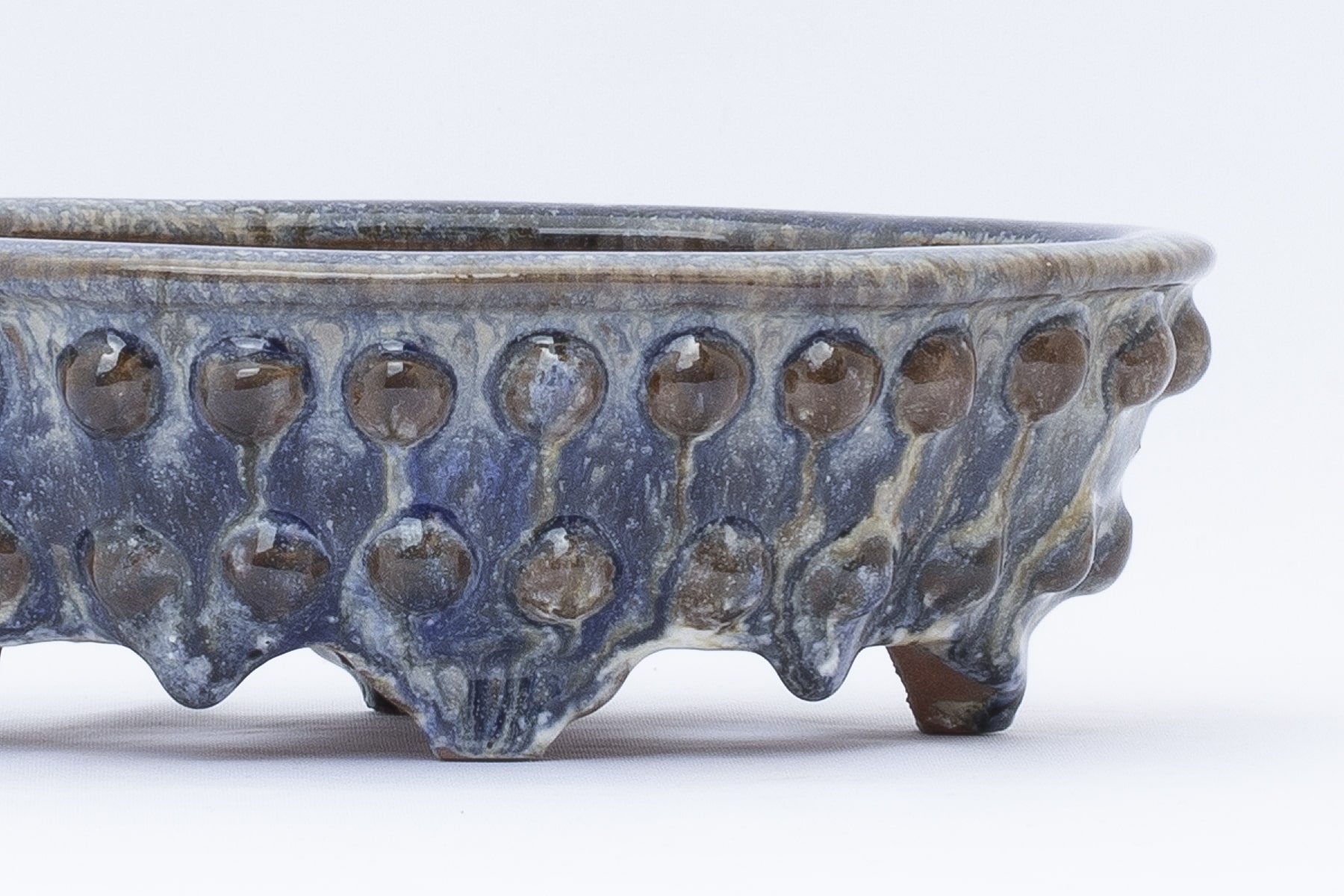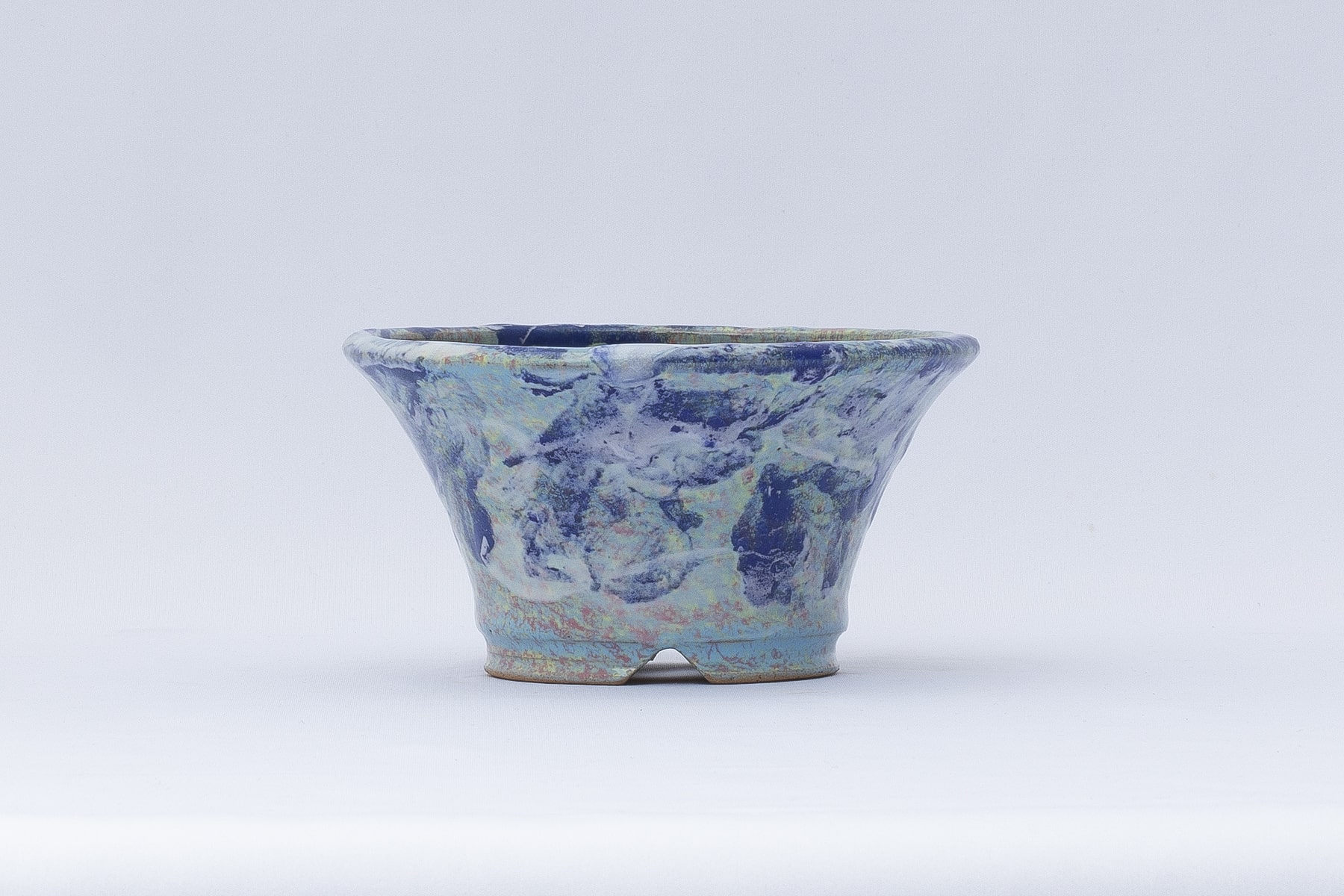 One characteristic of glazed bowls is the variety of expressions.
The glaze can express "depth" and "beauty" in a thickness of 1 mm or less, and enrich the expression of the pot.
Mr. Shuuho wants bonsai masters to feel the appeal of glazed bowls.
He says that it is an advantage to be able to select "pots with various expressions" according to the bonsai master's preference and planting.
Shuuho's Challenge
For many years, Mr. Shuuho has been making ceramics by focusing on unique and beautiful glazed bowls.
In the future, he says he wants to create bonsai pots that can enhance the appeal of the plants while maintaining the integrity of said plants as well.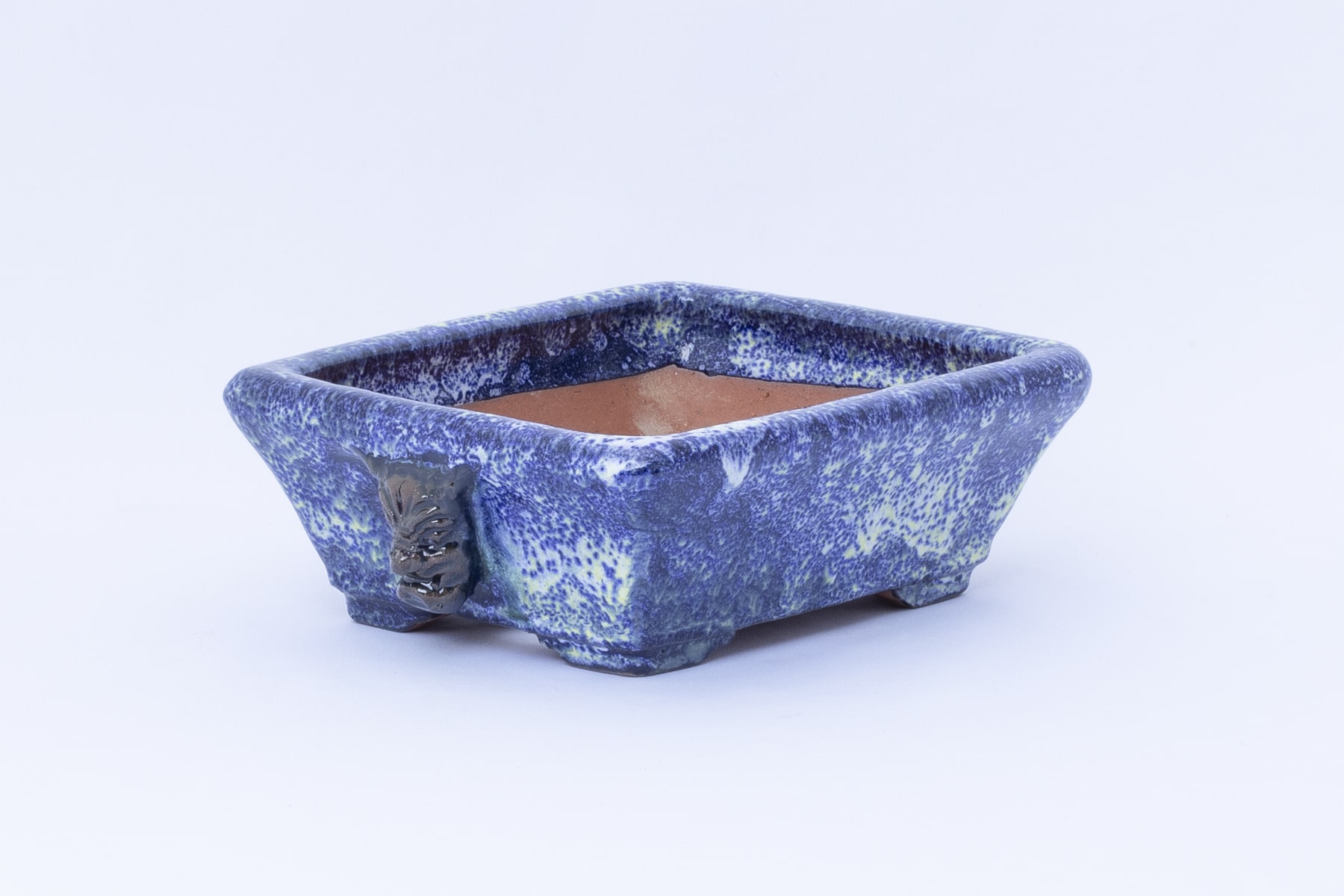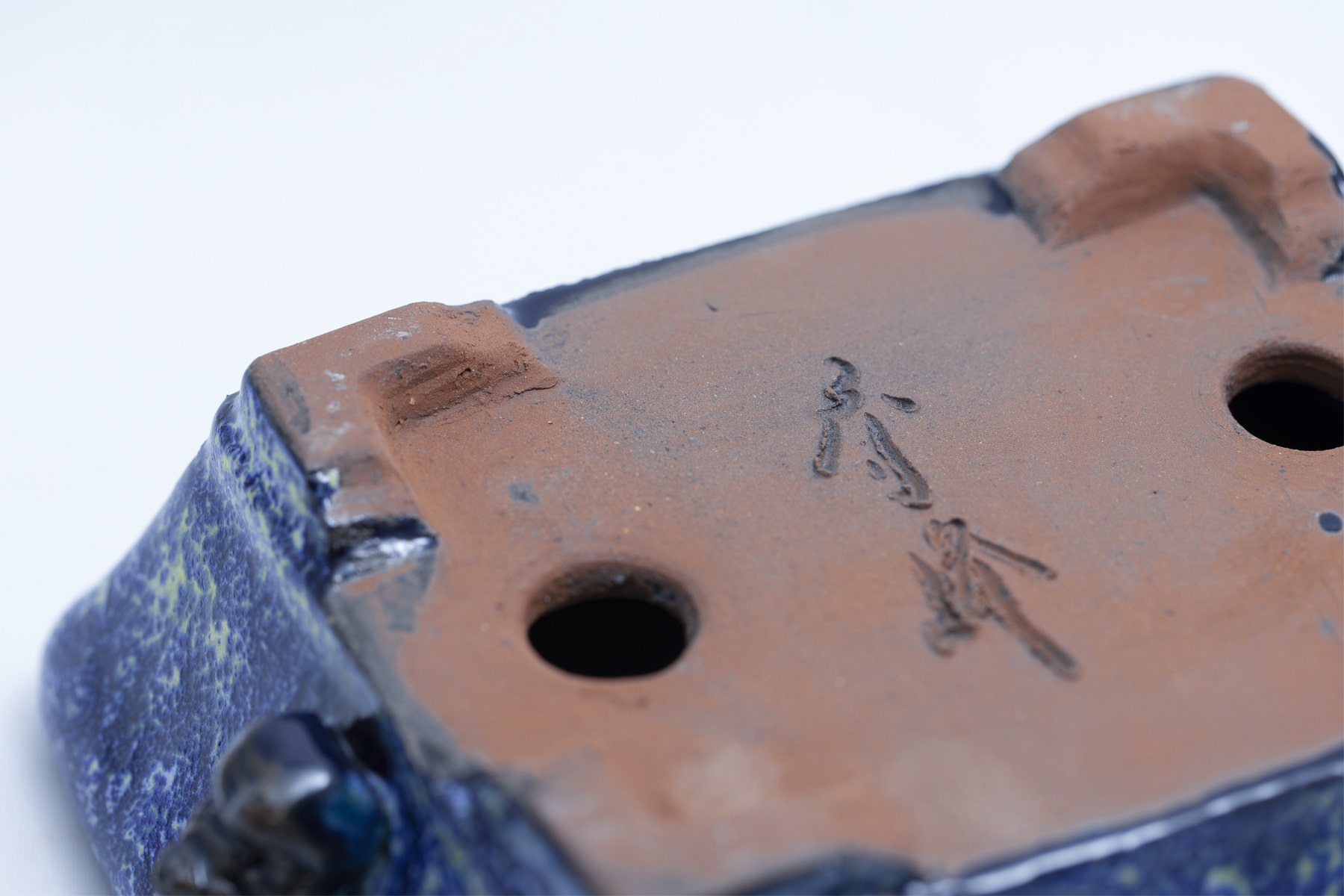 In order to give the traditional long-angle glaze bowl a little change, the sides are decorated with demon masks. Also, since the demon face is on the side, the color is changed to emphasize it a little. (Shuuho)