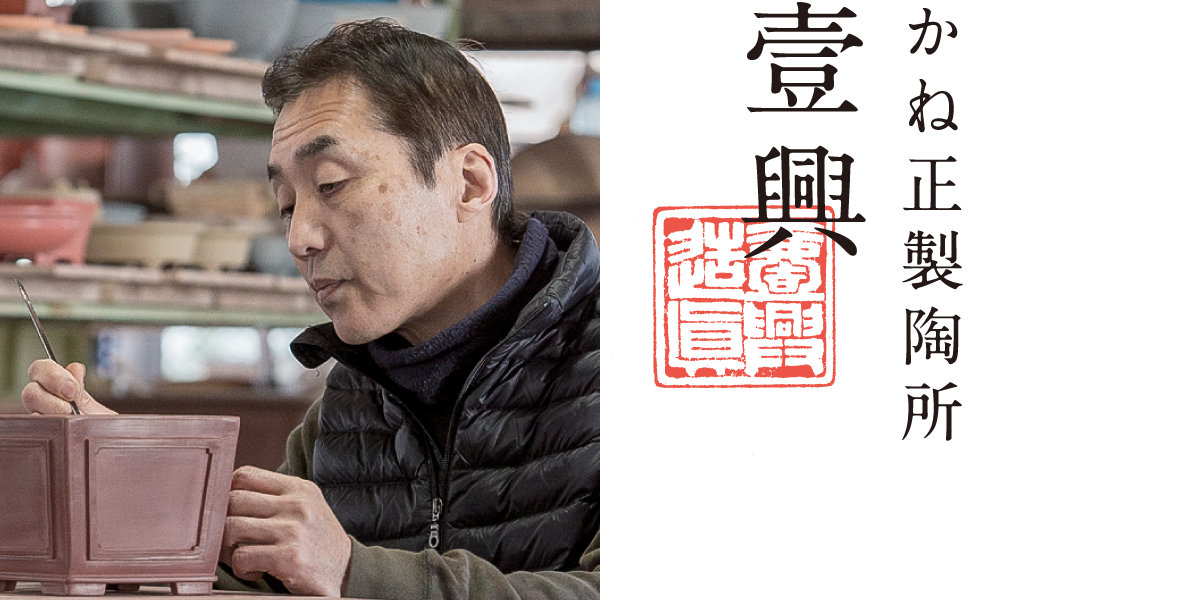 IKKO
( Kazuhiro Watanabe )
KANESHO SEITOSHO / 2nd generation / Founded in 1972
Creating good quality of clay and making a pot with character
Since childhood I grew up watching my fathers, SHOZAN, bonsai pot making, and I started to make Moulded, Slab Building, Coil forming and Thrown.
I thought that I wanted to establish a genre different from my father SHOZAN who was good at large items and focused mainly on making small bonsai pots.
Now that the good pots of "KOWATARI" are decreasing, the most important thing is to make good pots with character. To that end, he says he is concentrating on finishing, paying close attention to creating work with good taste.
The work which reproduced Chinese old pots made with such high technical power is also popular with bonsai enthusiasts for its ease of use and high completeness and is often used in exhibitions.
The masterpiece is a rectangular pot with cloud feet made from red clay with glossiness which is different from red clay characterized by sharpness of shape as well as with character.
The oval bonsai pots made from white clay which complements the trees with a gentle form becomes especially wonderful when the aged.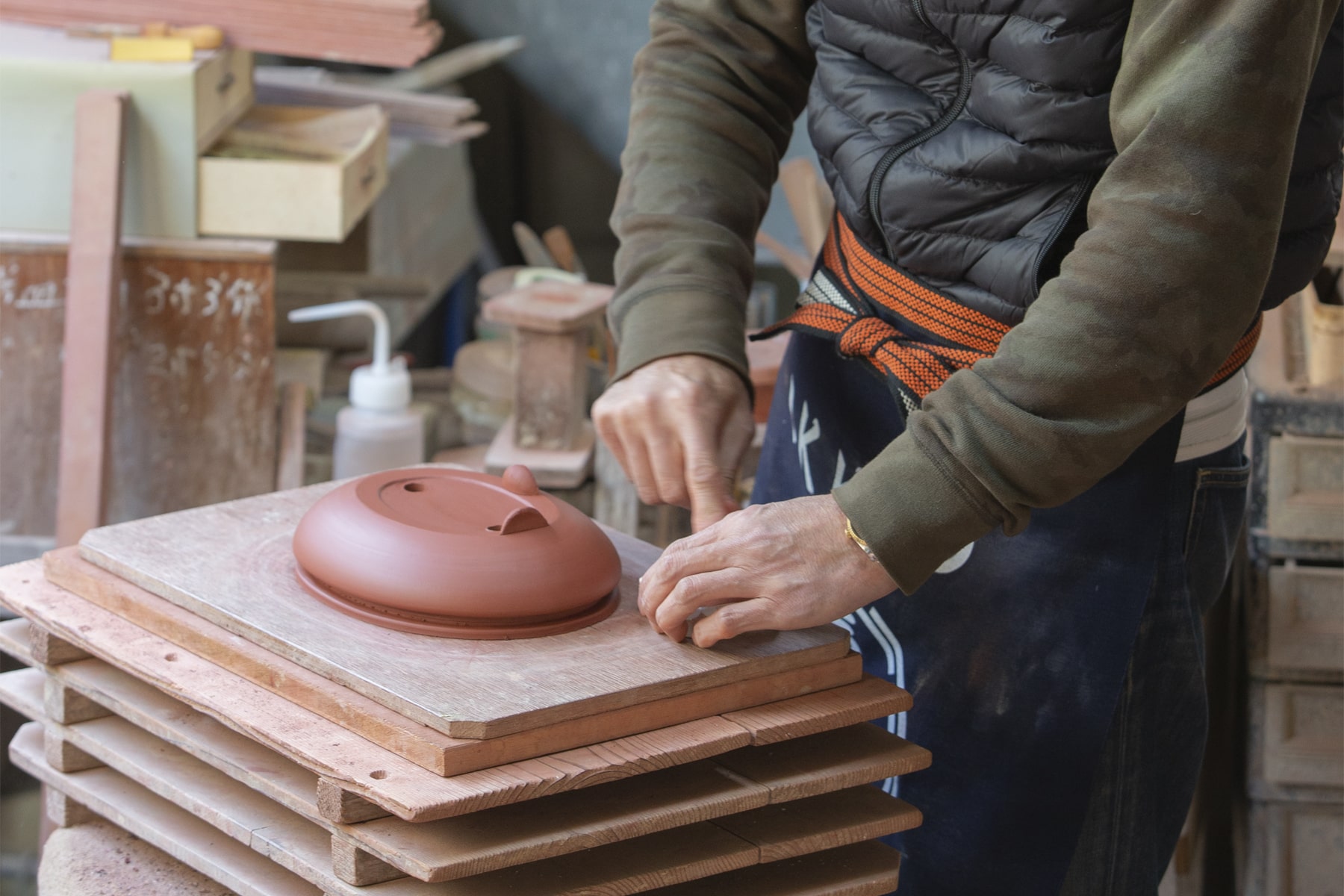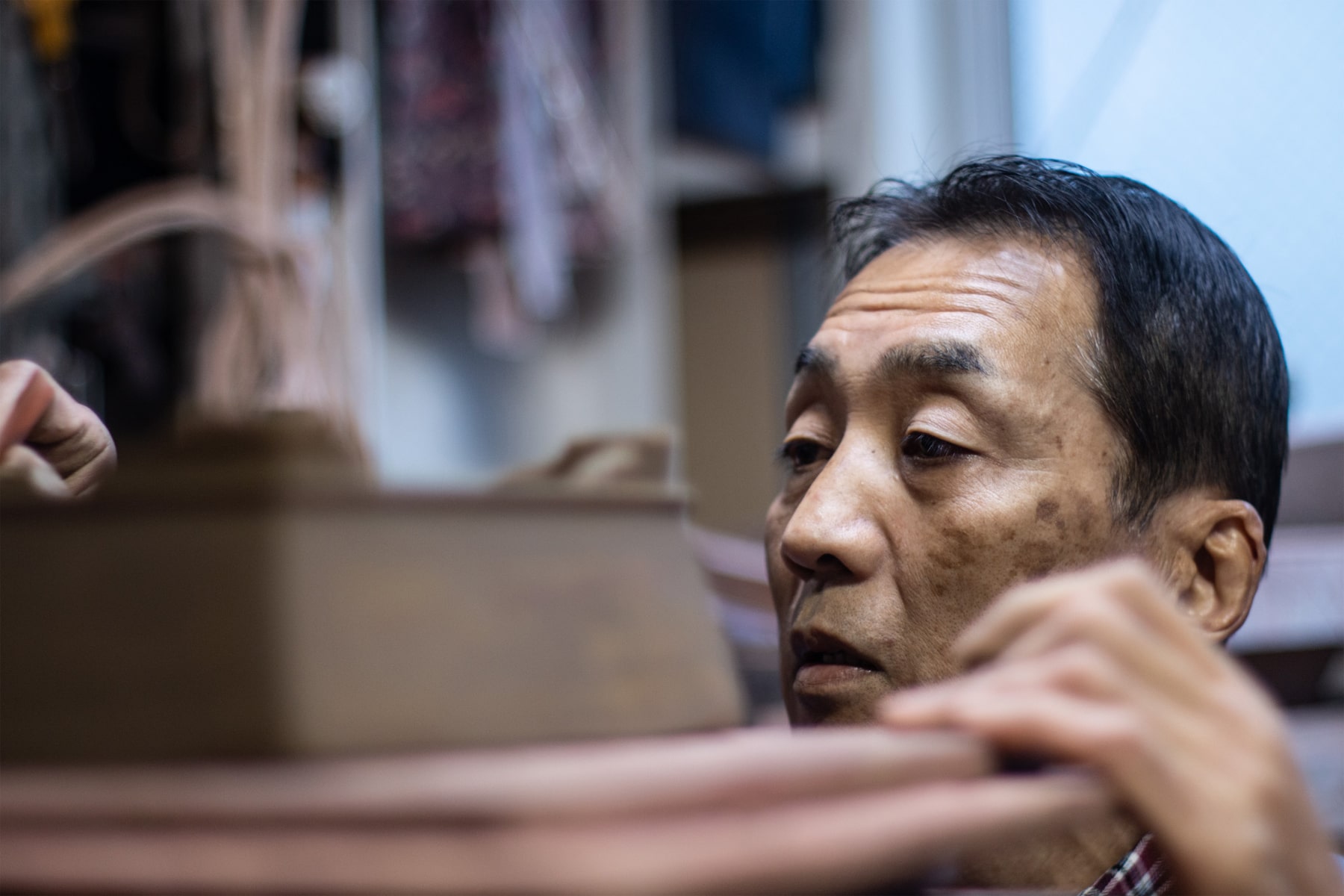 Mr. Ikko's bonsai pots, which excels in visual stability and sharp aesthetics, have attracted many bonsai fans and bonsai masters because they give stories to bonsai works.
Mr. Ikko says he wants to be a maker who can respond to the sensibilities of advanced bonsai masters.
Ikko's challenge
Mr.Ikko says that he feels that bonsai have been loved around the world and the style of bonsai has been diversified. He feels that the bonsai style is changing and the emergence of pots with strong individuality is interesting while pots that follow traditional styles, such as those from ancient China, are needed in the future. He says that as the number of bonsai makers producing pots that reflect the traditional ways shrink, he expresses his willingness to play a part in that mission.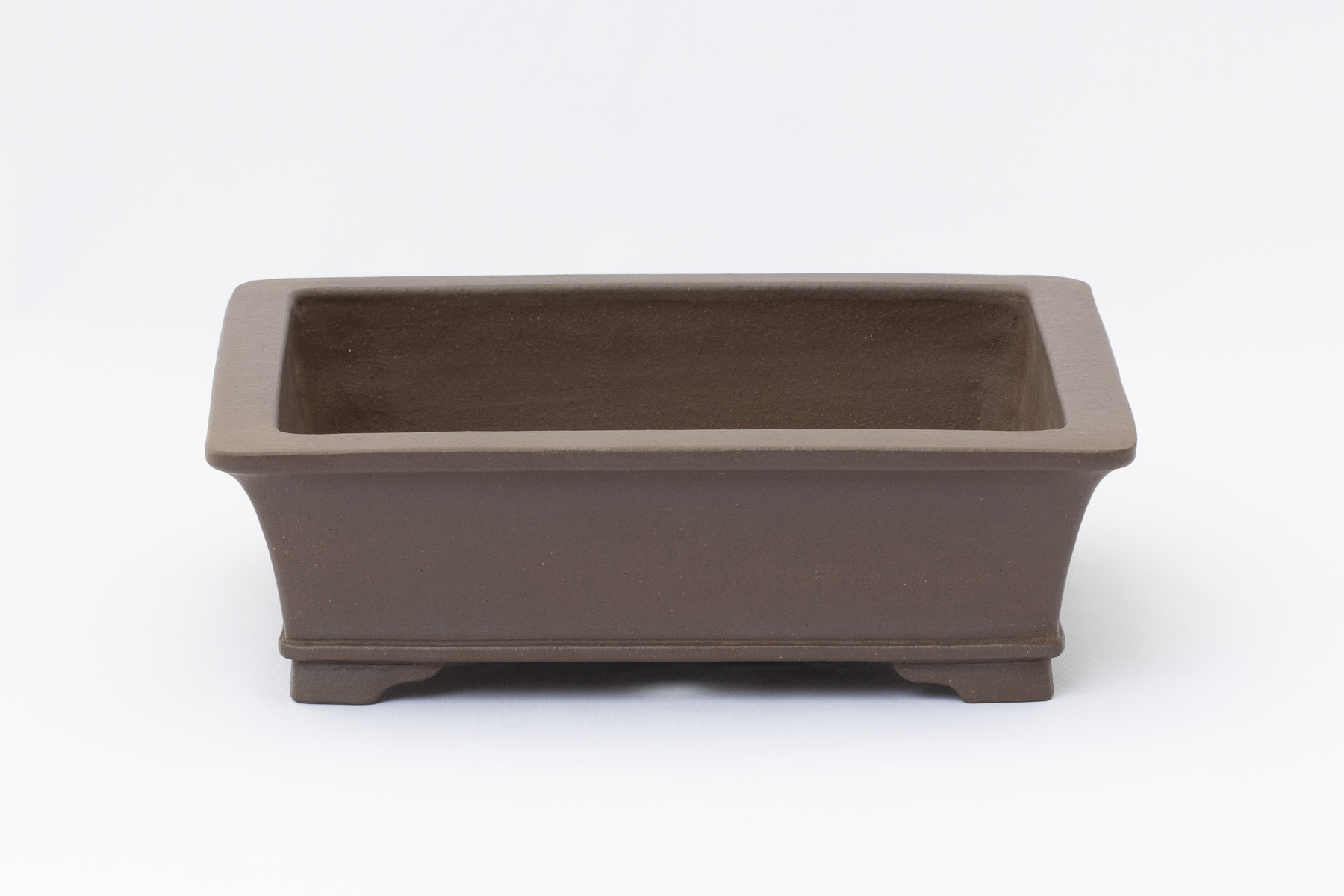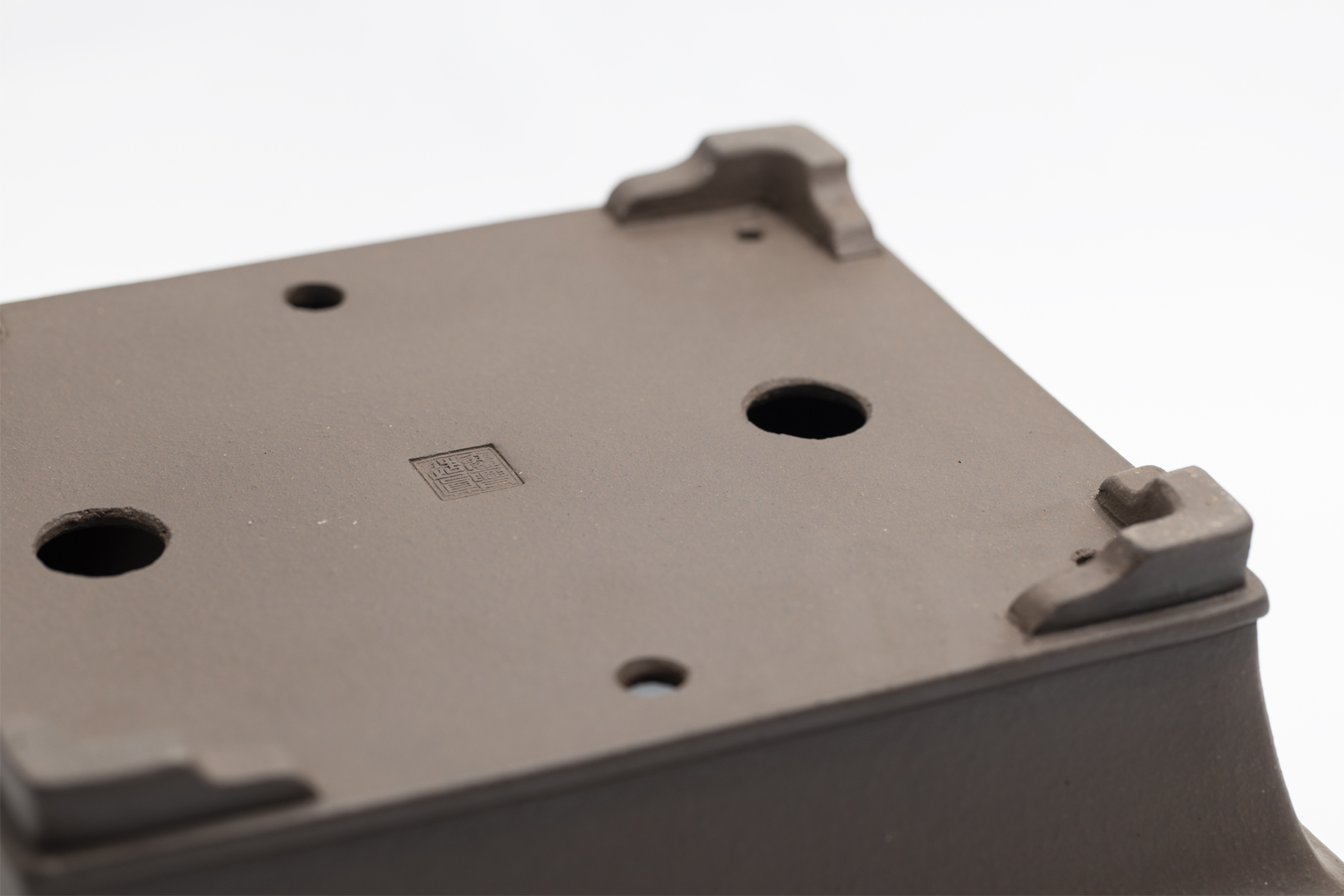 Although this pot has a simple shape, it has been finished to give a delicate impression by attaching a lower band and steps.
It will also fit powerful plants.