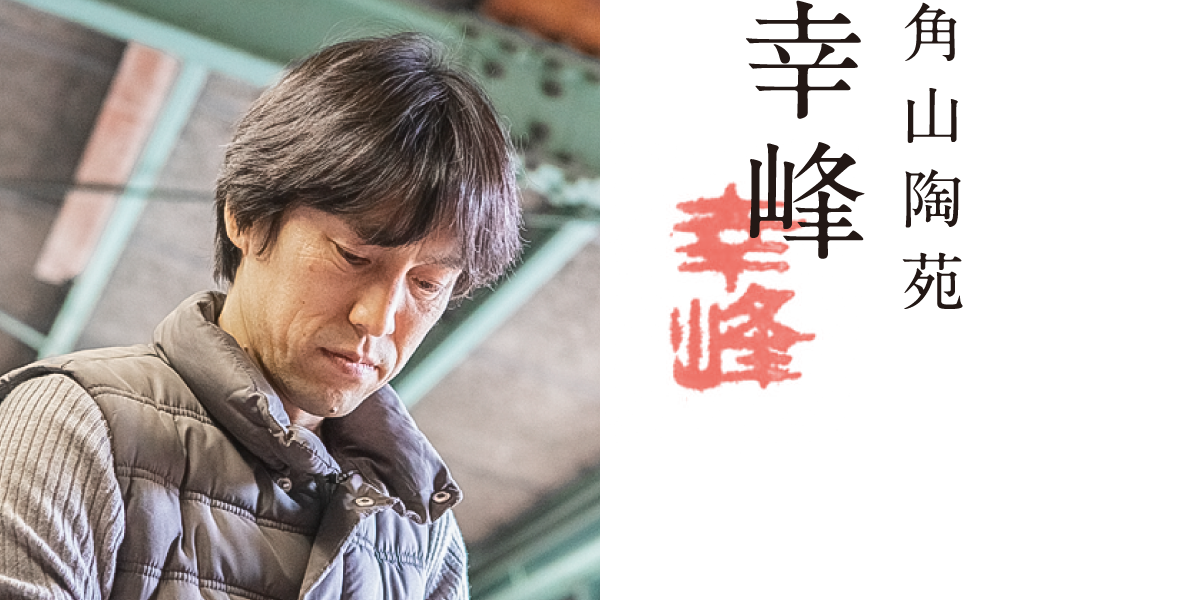 KOHO
(Koji Watanabe)
KAKUZAN TOEN / 5th generation / Founded in 1887
Finish bonsai pots from a functional perspective and support bonsai masters
Following the 5th generation of KAKUZAN TOEN which studied under his Father Kakuyuki and lasted over 100 years.
In addition to learning techniques of push molding and hand drilling, we are pursuing the taste and color of pots that can not be brought out by other kilns.
In terms of pottery, we value functional ease of use and practicality for bonsai masters and enthusiasts.
Bonsai pots say they want to support bonsai masters and enthusiasts from the functional aspect of protecting trees and nurturing them into an ideal tree shape.
I mainly produce a lot of works for Shohin Bonsai.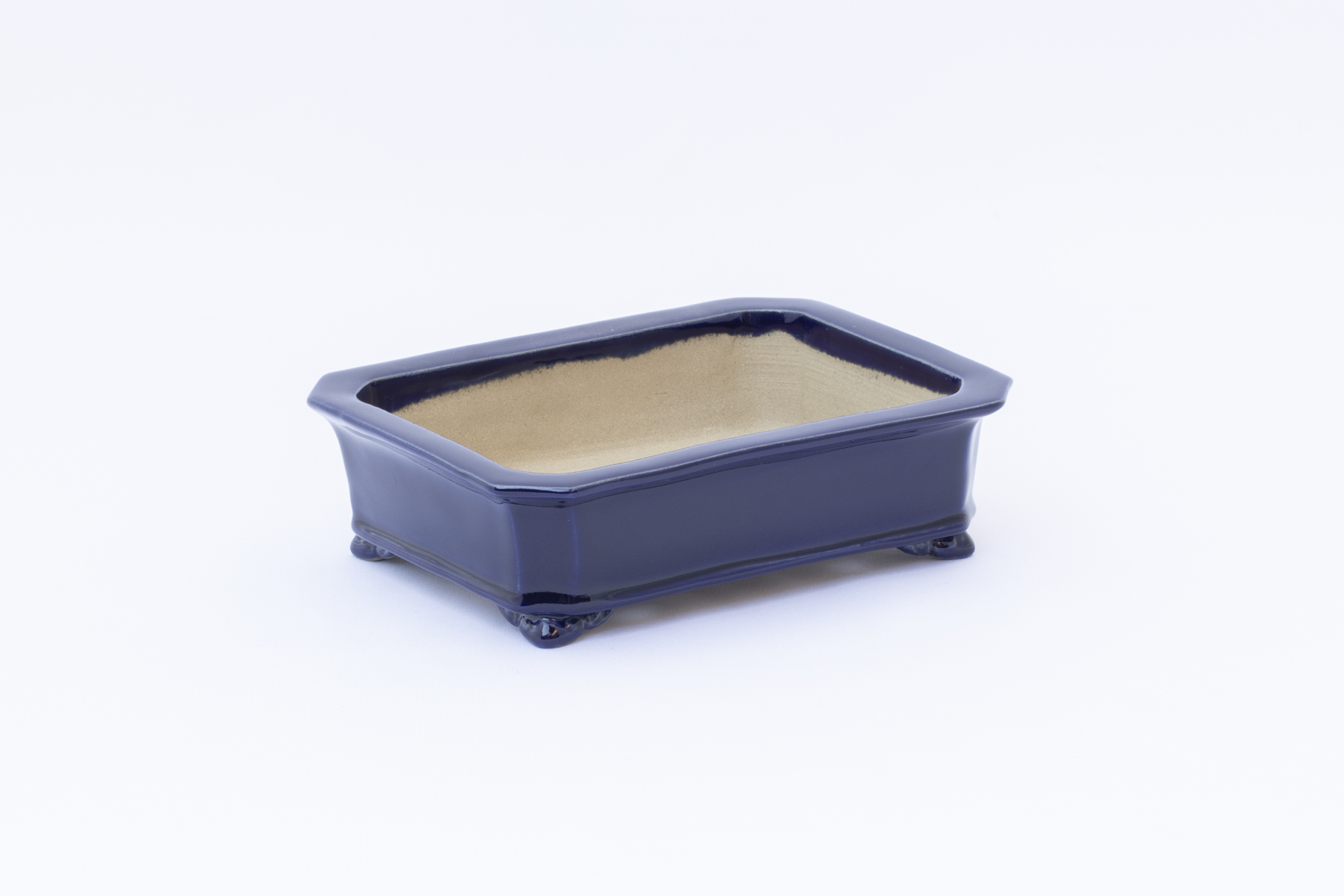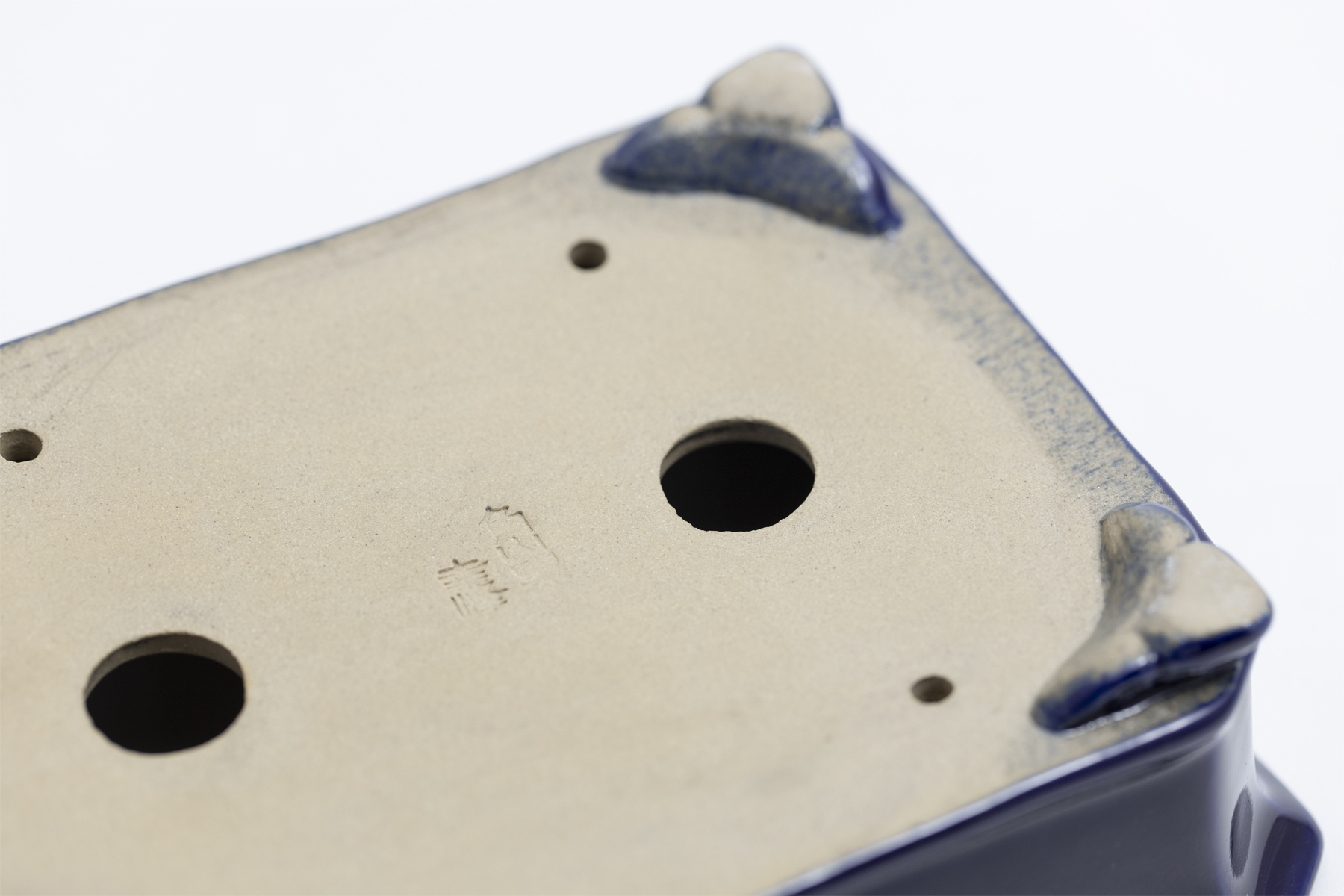 The work of Mr.Koho always values the important balance between plants and pots.
He also likes to decorate pots because he wants to express his personality.
He says he likes the moment when his work comes out of the kiln. He feels that the decorations have a lively feeling.
He studied in the world of traditional crafts, where the value of history is emphasized, and realizes its importance.
On the other hand he said that he would be happy if his work is used by bonsai fans and bonsai masters from all over the world. Not only by traditionalists but ones with new sensibilities as well.
Koho's challenge
HMr. Koho says that while cherishing the tradition of Tokoname bonsai pots, he also wants to work on making various decorative pots at the same time.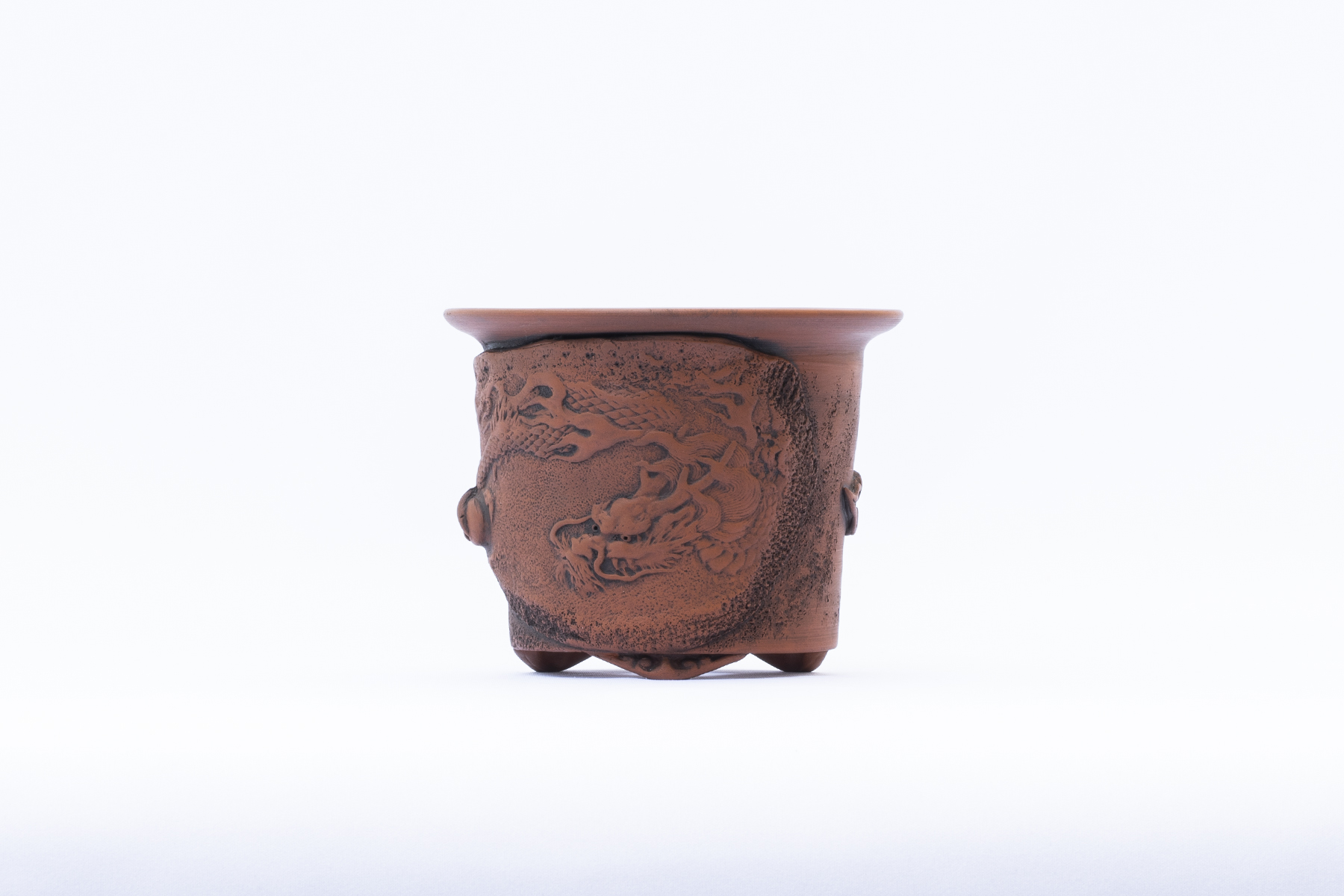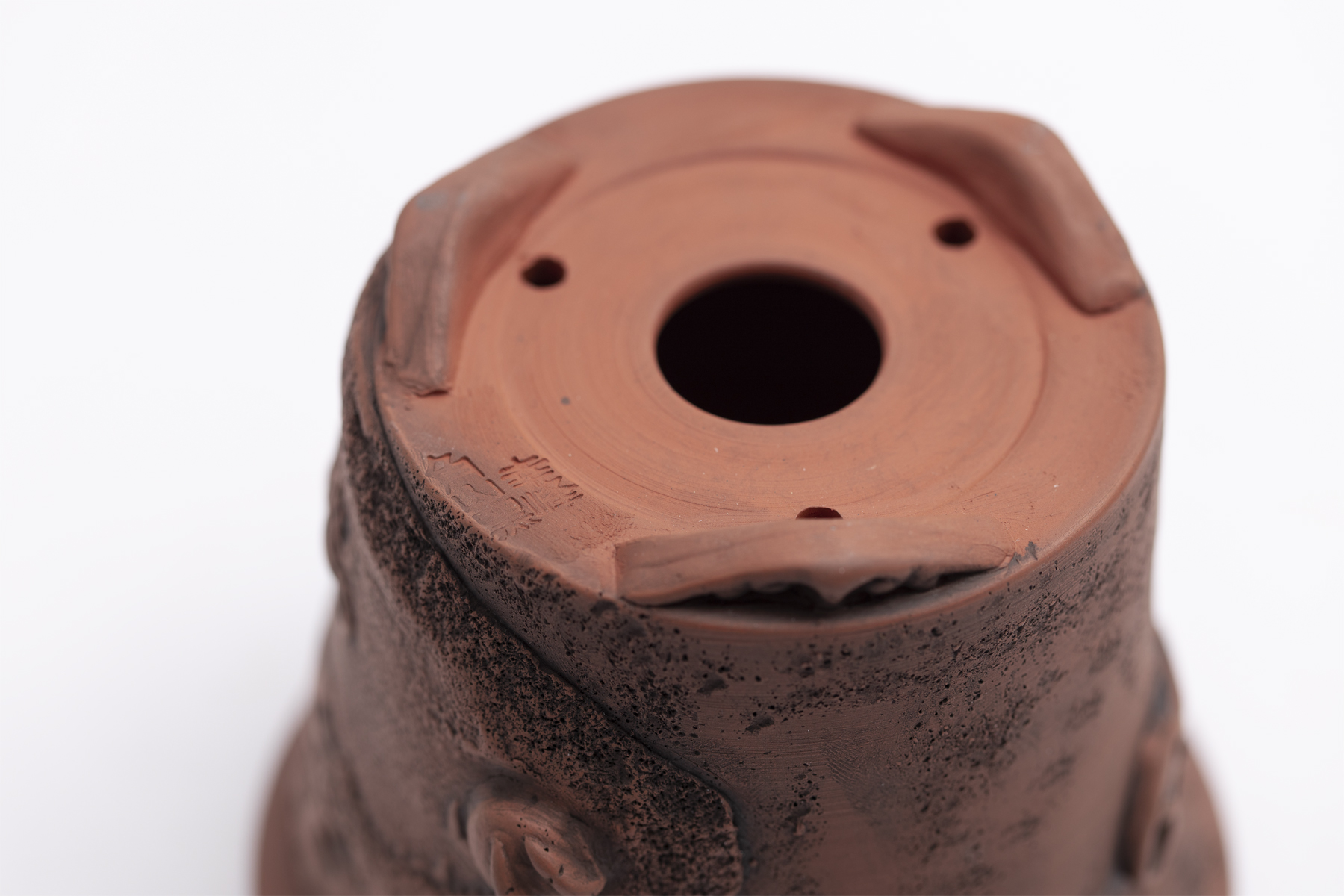 A bowl made of shudei (a clay particular to Tokoname). We devised it so that the dragon's pattern appears clearly.